still a long way to go yet broady but progress is pretty good at the moment,
got all the steering parts bolted on so i put the fastty back on the floor to add some weight to make sure it all worked as it should, in doing so the front end panels all had to come off so i got some pics of it all apart.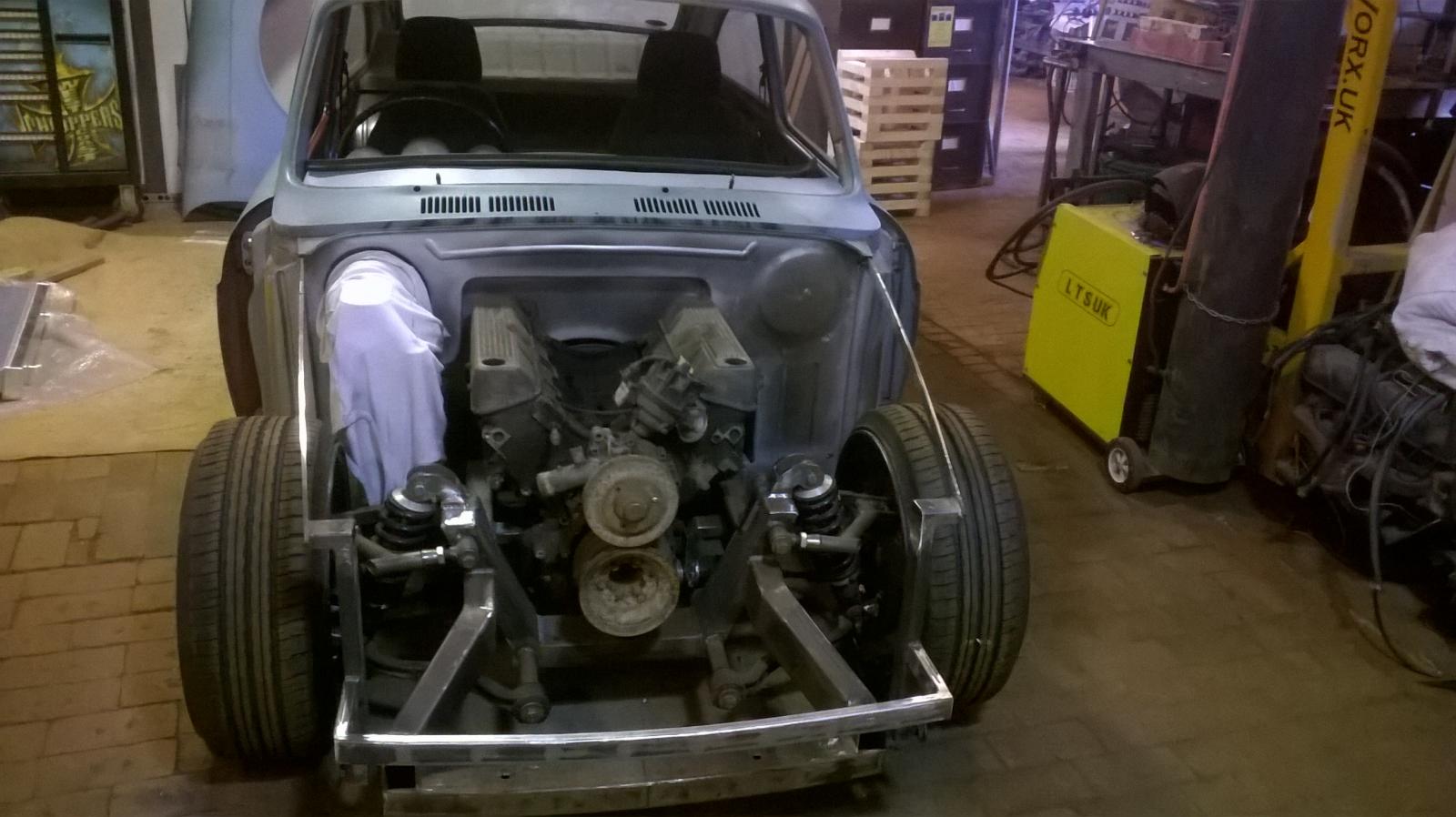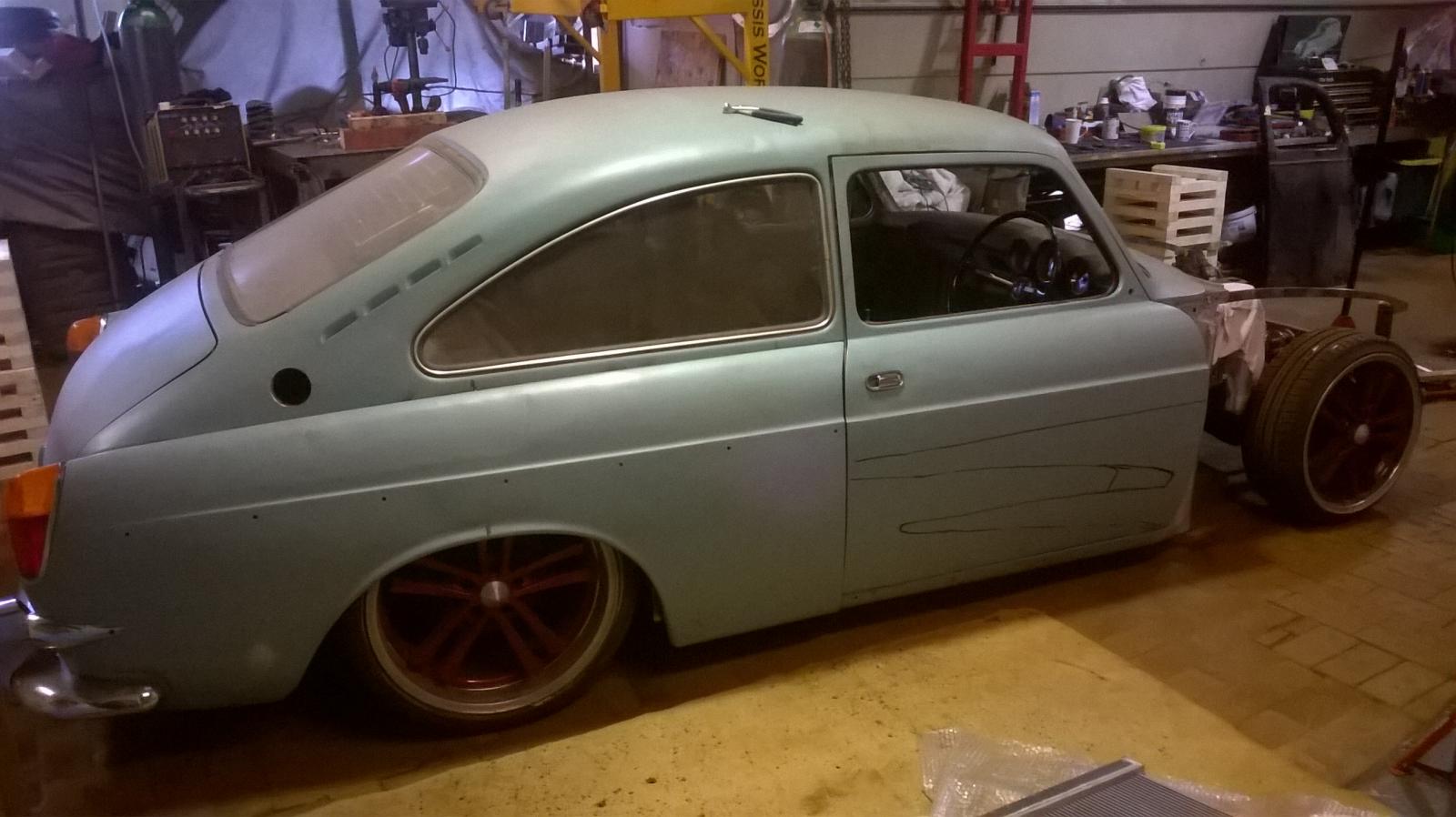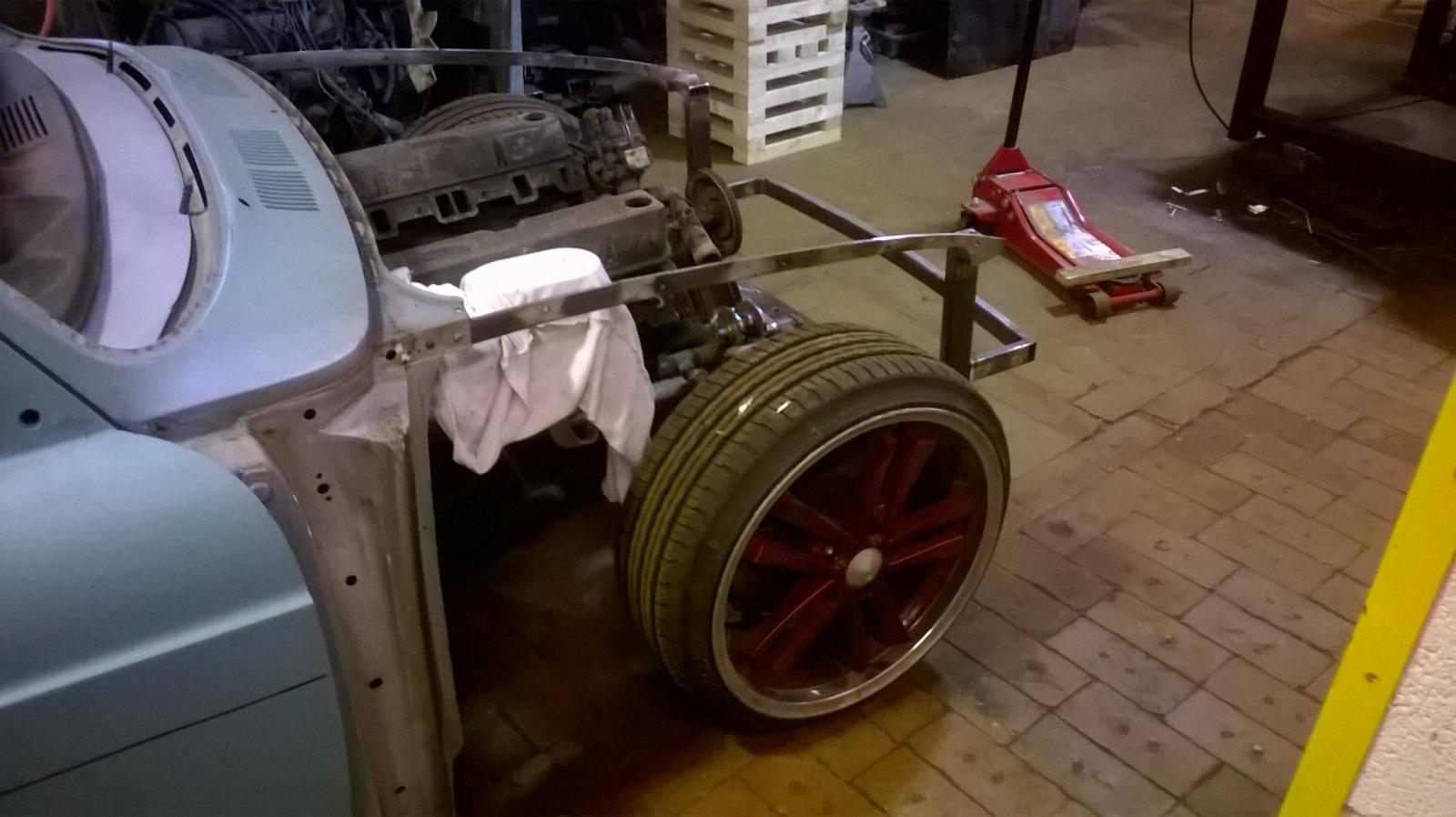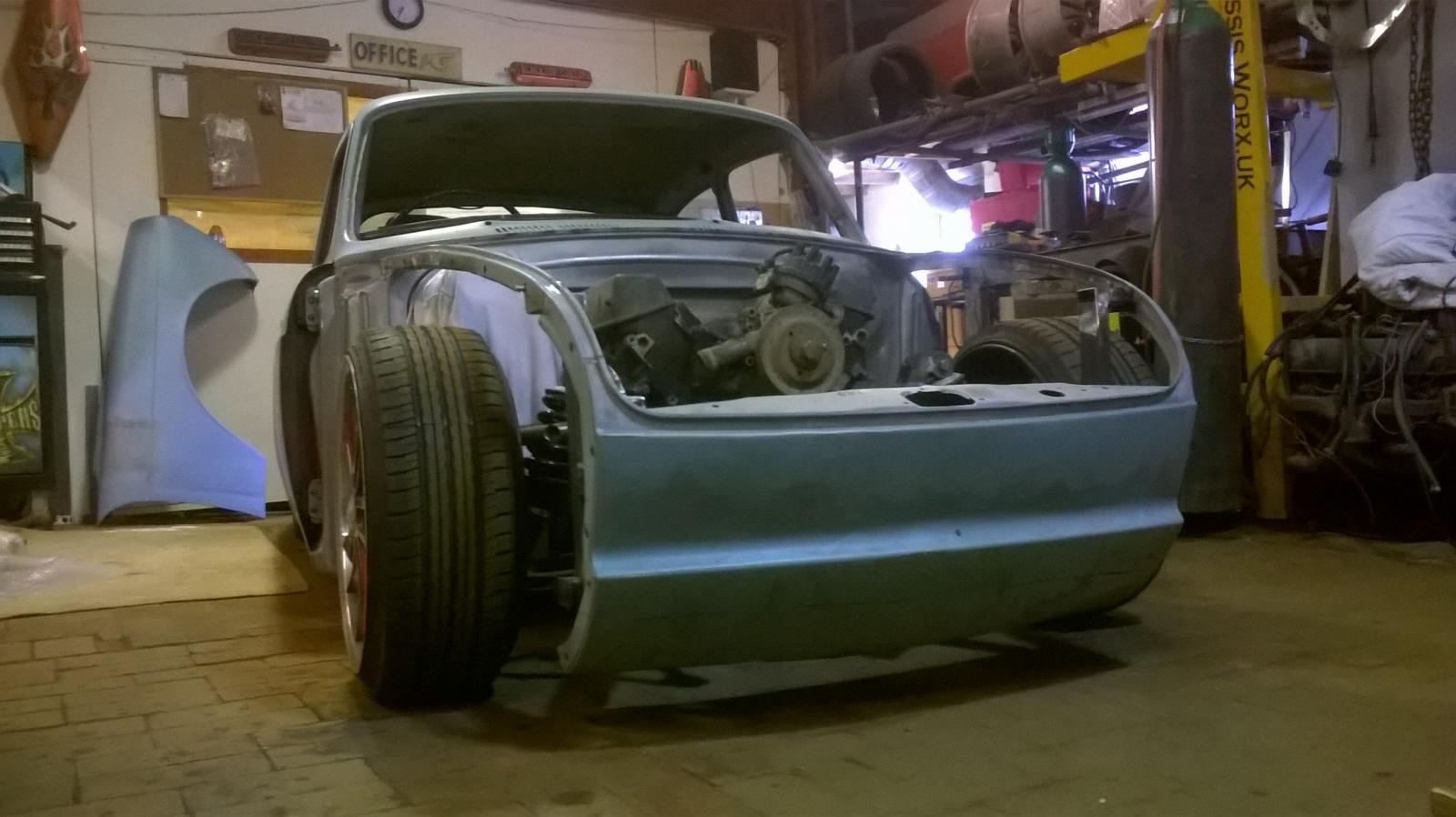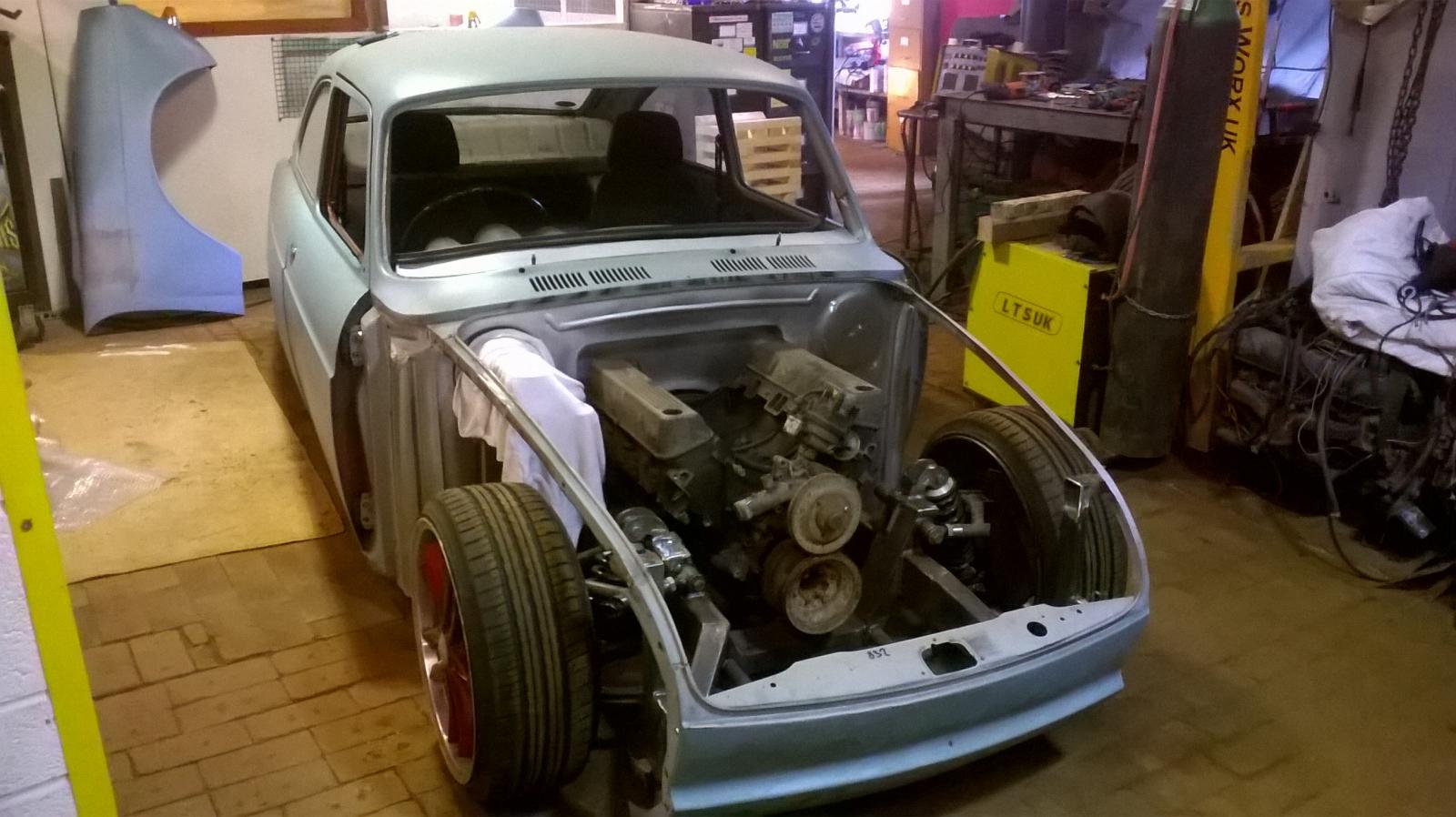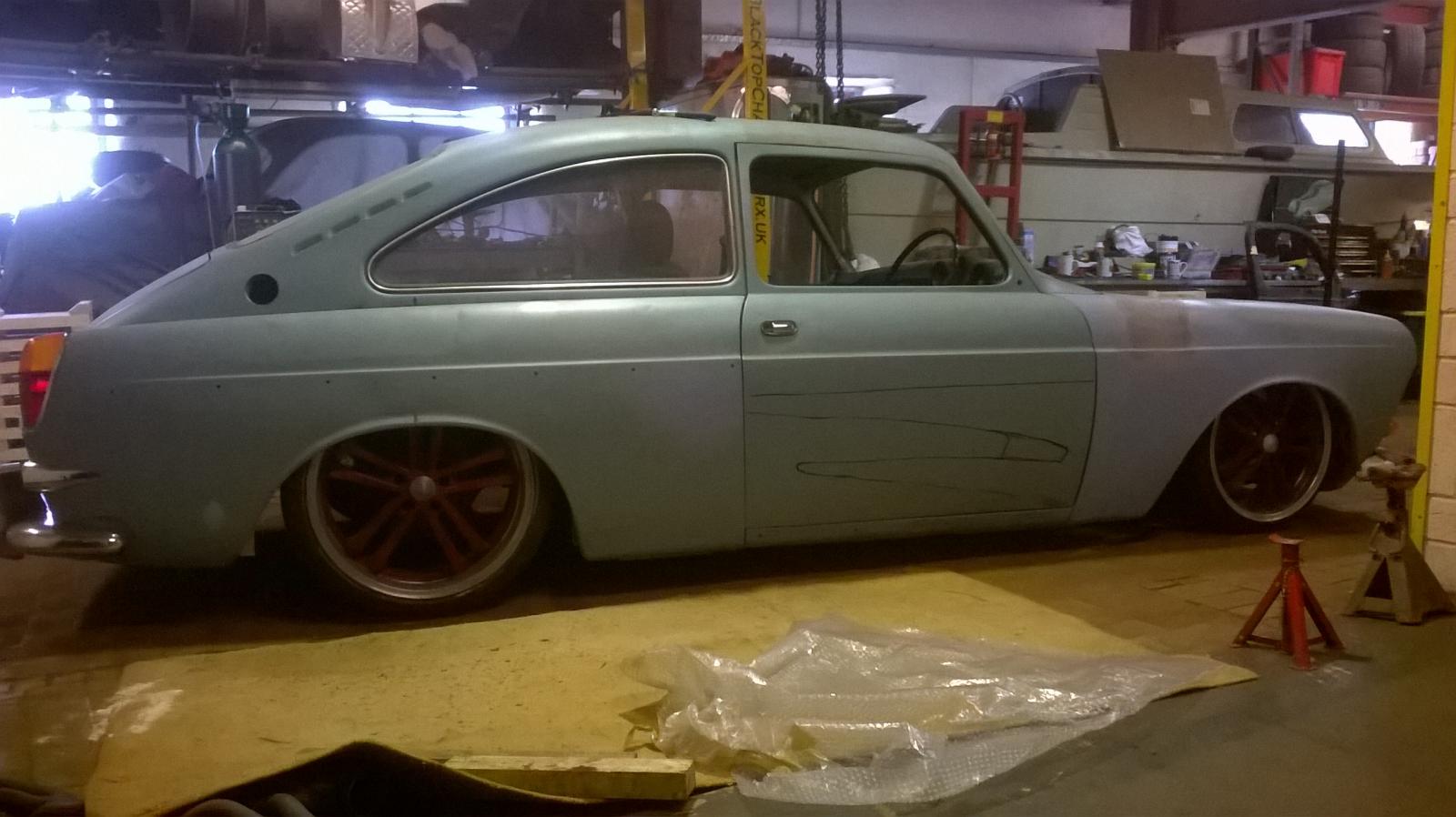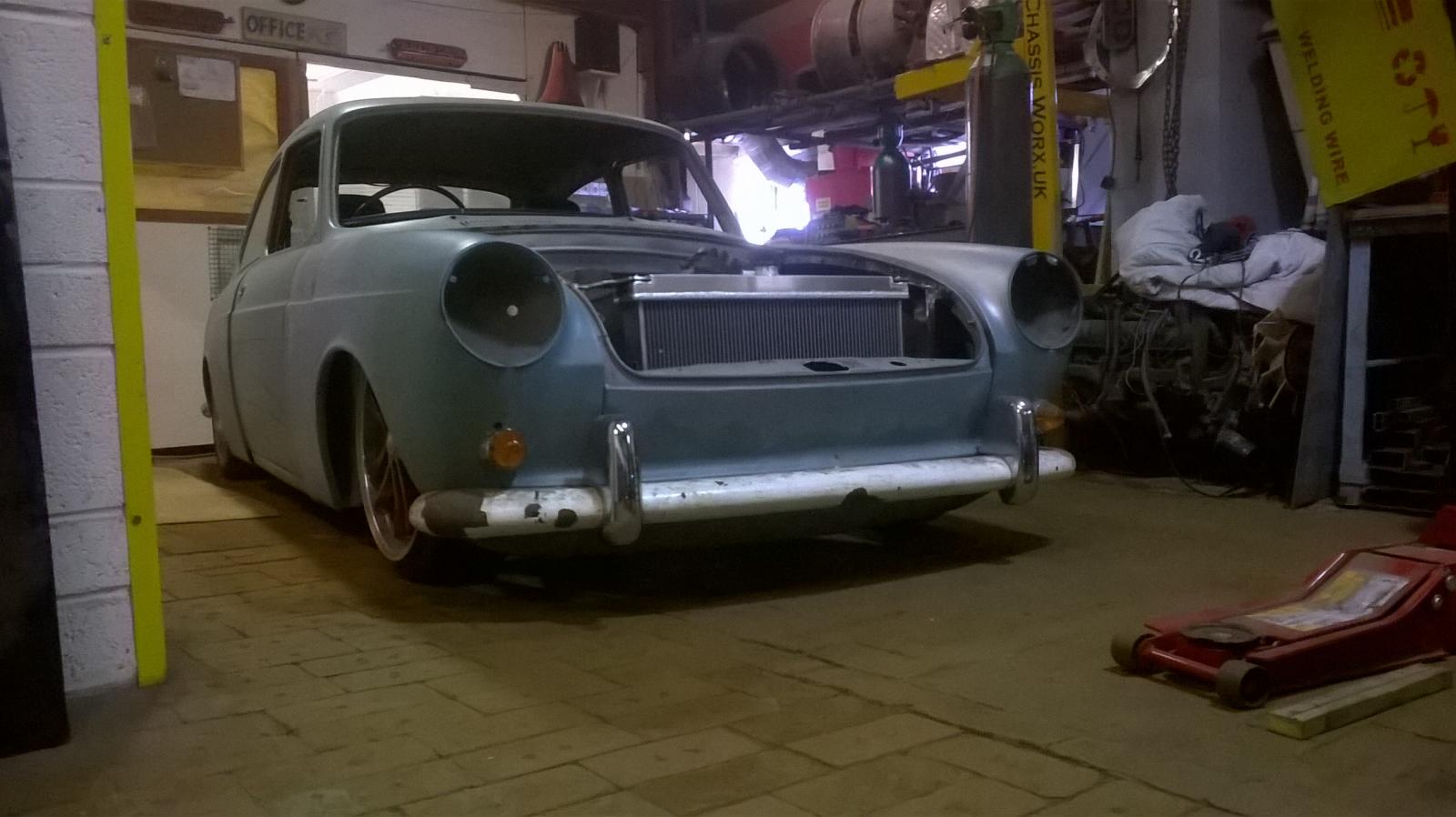 one good thing with keep stripping it down is that you know it all fits as it should.
one other thing i wanted to do was change the mx5 door handles and put on some early type3 units. so i made up some new door patch panels with the correct holes in for the handles and started to weld one side in.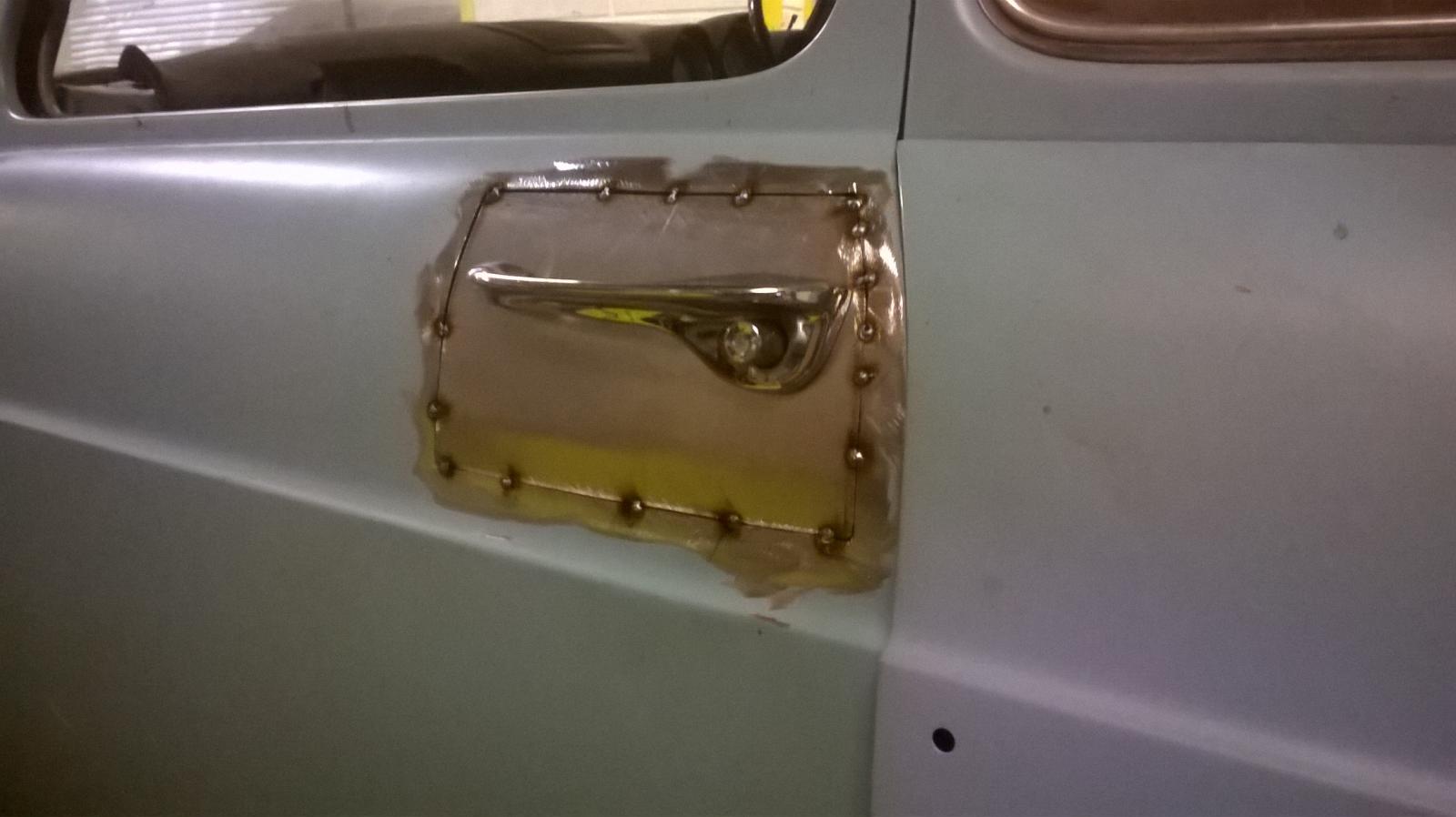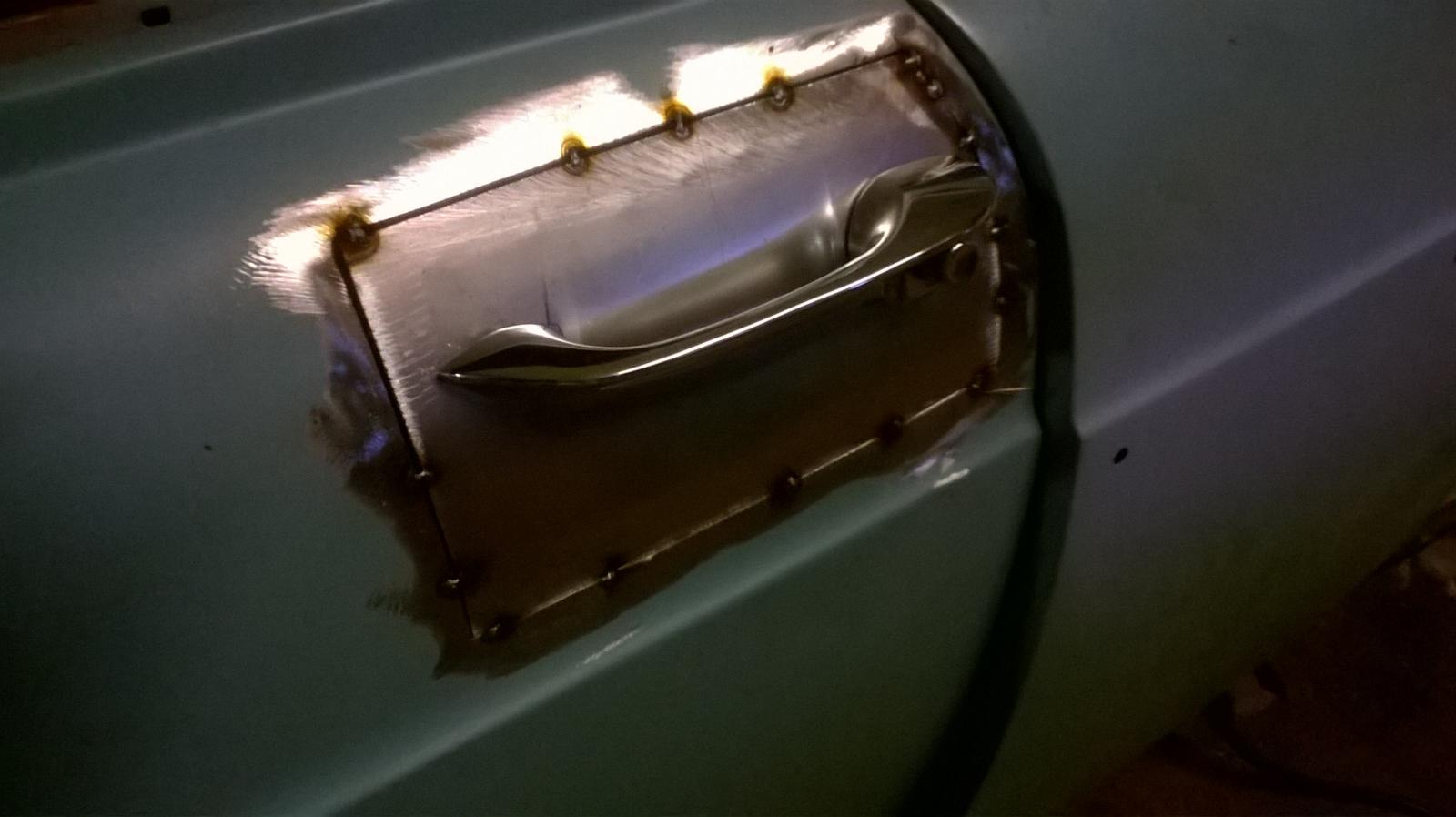 more soon.