I've duplicated this from the Type 3 gallery as its of interest to you Type 4 boys as well.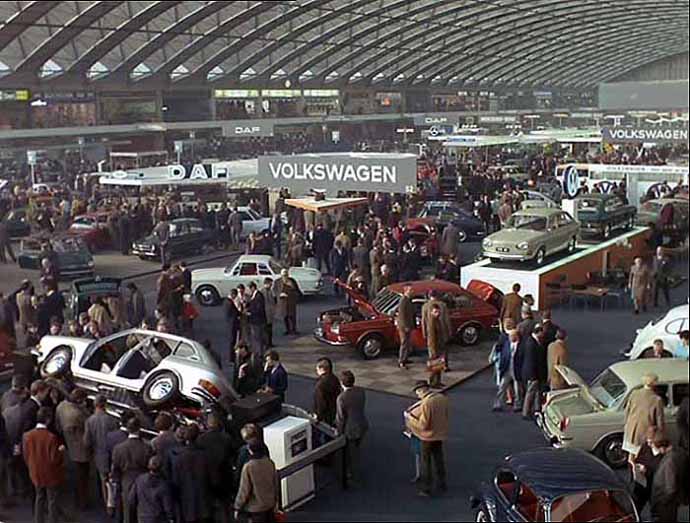 It's from a French film called "Trafic" a kind of comedy road movie in which the main character has to get his prototype car from Paris to the Amsterdam Motor show (hence the large DAF stand).
It was released in 1971, but this still must have been shot late 1968 or 69 as that's the only year the Type 4 and Type 34 were available at the same time.